Porto is the epicenter of a region with more than 1.7 million inhabitants – the Metropolitan Area of Porto.
It is the 4th most populous municipality and the 3rd most densely populated in the country.
In the last few decades, the city is getting more attractive for living, studying, and hosting businesses.
One in every five startups nationwide are in Porto and the city's connection to academia and research centres contributed to the creation of a hub known for generating, attracting, and retaining knowledge.
Porto is an ecosystem of innovation and environmental sustainability in areas as climate action, circular economy, and protection of natural heritage.
The stability of the global climate system is at risk as a result of the high concentration of Greenhouse Gases (GHG) in the global atmosphere. Mitigating these emissions is urgently needed to avoid unpredictable consequences on the natural, economic, and social systems. The European Union has been leading the way: member states should set a target of 55% reduction in 2030 and neutrality in 2050. At a national level, the Climate Framework Law of 2021 sets a reduction in emissions of at least 55% by 2030, 65% by 2040, and 90% by 2050. Reducing GHG emissions requires ambitious measures and high public and private investment, but at the same time represents an opportunity for competitiveness, employment, and social justice.
Carbon emissions in the city from the building, residential and service sectors
Carbon emission in the city from the transports sector
Total carbon
emissions in the city
in 2004 (kton. eq.)
The path towards carbon neutrality in Porto is demanding and calls for collective action for collective benefits. Porto's neutrality can only be achieved with concrete actions carried out by all stakeholders, regardless of their size, previous action or legal personality.
The Municipality of Porto believes that a common vision and goal for decarbonization can help all stakeholders move in the same direction to fulfill a common purpose.
Therefore, with the Porto Climate Pact we intend to awaken citizens and organizations to action and to create a large community of learning, sharing ,and mutual support. Signing the Pact is voluntary, non-binding and free of charge.
The ambition is that Porto becomes the national leader in climate action, anticipating carbon neutrality.
Porto was selected by the European Commission to be part of the group of 100 Climate neutral and Smart Cities, and as a Mission City, Porto has the ambition to be a leader, at national and European level, in climate action, anticipating carbon neutrality to 2030.
Municipal ambition to reduce carbon emissions by 2030 (compared to 2004).
Reduction of carbon emissions achieved in 2020 in Porto (compared to 2004).
The Promoter of the Porto Climate Pact is the Municipality of Porto.
The Municipality of Porto has been monitoring Greenhouse Gas (GHG) emissions since 2008, through the Porto Energy Agency, and has advocated a 60% GHG reduction by 2030.
The role of the Municipality of Porto in the decarbonization of the city has been systematic, but limited, as municipal assets are only responsible for 6% of total GHG emissions. Most GHG emissions in the city come from the buildings, residential and services sectors (~50%) and transports (~40%). Hence the importance of the collective action that the Porto Climate Pact seeks to accelerate the energy transition and achieve an emissions neutral balance by 2030.
Adhesion to the Mayors' Pact
(- 45% GHG by 2030)
Porto joins the Mayors' Pact for Climate and Energy
(- 50% GHG by 2030)
There are innumerable reasons.
The Pact allows signatories to:
Show leadership and commitment for the economic and social development of the city.
Cooperate in a network of ambitious stakeholders with common goals, leveraging opportunities.
Get recognition in the sustainability and climate action areas.
Assess the results of the proposed measures for decarbonization.
Whoever you want.
The Pact can be signed by any person or organization, regardless of size, previous action or legal personality. By subscribing one commits to:
Establish and share concrete actions to reduce emissions.
Involve different networks in the process of reducing GHG emissions in Porto.
Work with local and national governments to define an enabling framework.
Monitor and report on the progress of implemented measures to reduce emissions.
Any time.
Joining the Porto Pact for Climate can be done at any moment.
The Porto Climate Pact was designed to serve us all, with the goal of defending the global climate system. However, it subsists largely based on adherence among the different entities operating in Porto.
Thus, we are extremely proud of the high number of subscribers who, with confidence and sense of commitment, have agreed to align themselves with the principles defined in this document.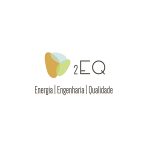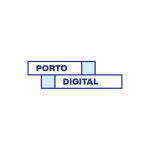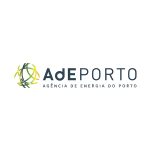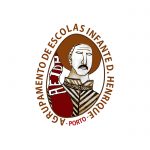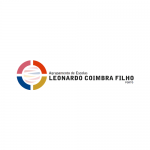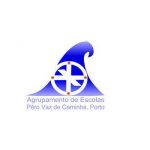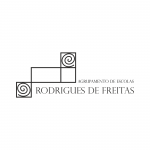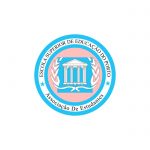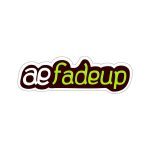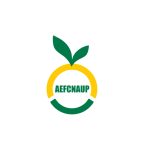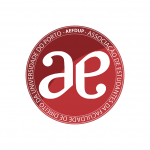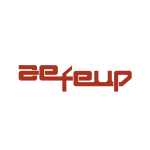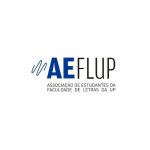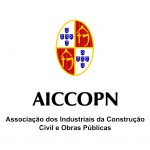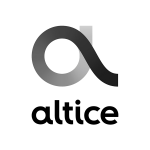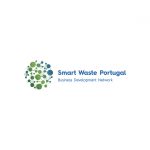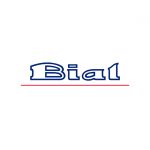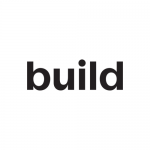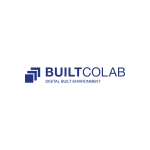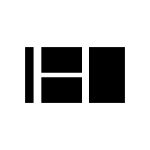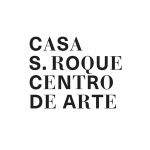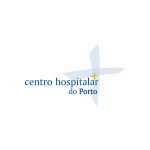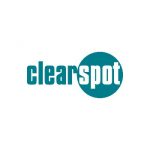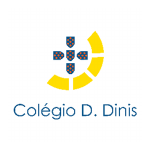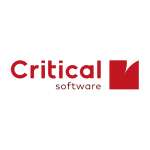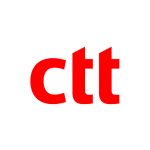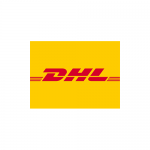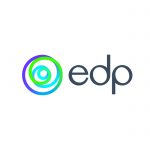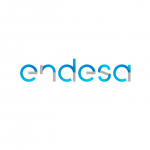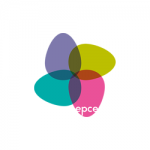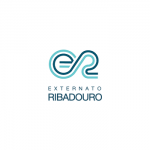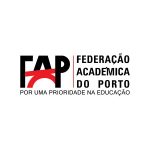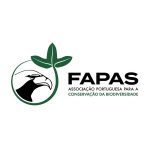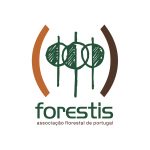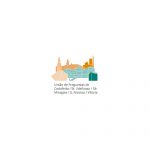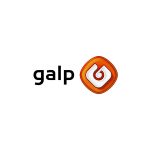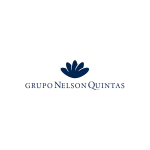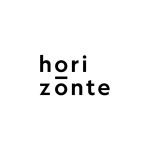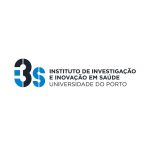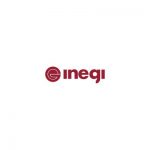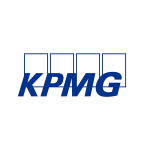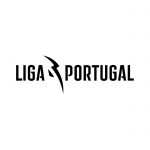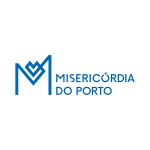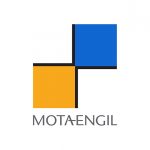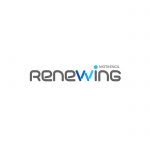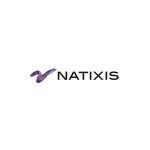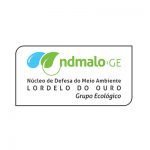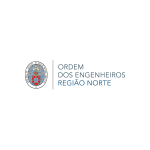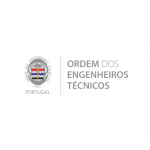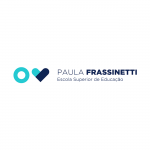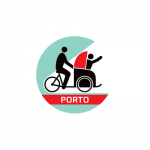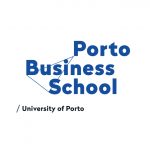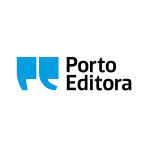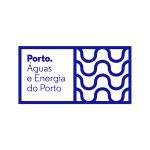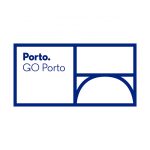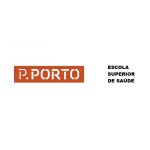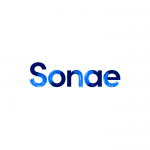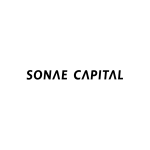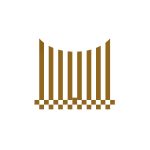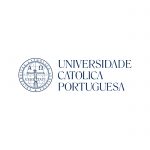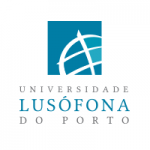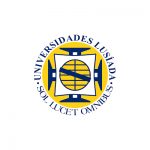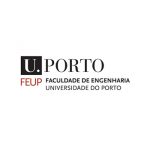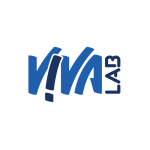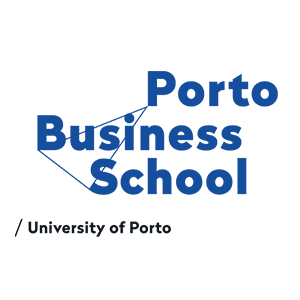 We highlight our urban garden, the Paper Free School, Plastic Free School and Sharing is Caring initiatives, the availability of fast chargers for electric cars, and the building itself, the first in the education sector, to obtain the LEED – Leadership in Energy & Environmental Design – Gold level certificate in Portugal that includes: 3 artificial lakes that collect and redirect rainwater for reuse in the irrigation of our low maintenance gardens, firefighting and sanitary water; low air conditioning consumption systems; intelligent lighting; use of products without harmful chemicals; recycling and reuse of more than 90% of waste from the work. Among the various projects in which Porto Business School is involved in order to collaborate with organizations on sustainability, we highlight the Sustainable Act – a project financed by Compete 2020 to empower SMEs to become more sustainable and incorporate in their strategy the Sustainable Development Goals proposed by the UN.

At PBS we take on our commitment to the Porto Climate Pact in a spirit of mission. We commit to reinforce and create new cross-cutting actions, internal and external, to develop the social and environmental responsibility of organizations and individuals. We are also committed to setting concrete targets for reducing greenhouse gas emissions and engaging our student community and organizations to be an active part of the decarbonisation journey. We are aware of the challenge of carbon neutrality, but its inevitability and unquestionable benefits for the future hold us accountable for empowering our community to be more resilient, prosperous, fair and aware of the limits of our planet.

Ramon O'Callaghan
Dean 2022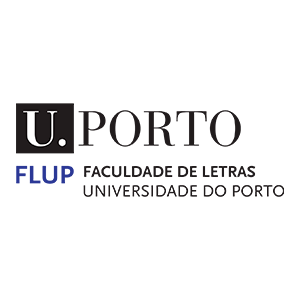 Replacement of 3086 conventional lamps with LED technology. Installation of 384 photovoltaic panels. Replacement of waste bins by ecopoint banks. Elimination of single-use plastics. Installation of water dispensers. Use of recycled paper in crafts and photocopies. Creation of two charging points for electric vehicles. Admission to the "Sustainable Campus Network" (2020) and reception of the Bio-Selo (FAPAS, 2020).

FLUP is associated with the Porto Climate Pact, as it has also been carrying out several similar actions and because it considers that this is a cause that must involve all citizens and institutions that have social responsibilities in their public mission.

Director of the Faculty of Arts and Humanities of University of Porto, 2022
VIVA Lab as Porto's Digital Manufacturing City Laboratory seeks to inspire the local community to learn and innovate through Doing, so that together we can change our world for the better! Through our projects, we seek to demonstrate how closed circuits, local production, value generation, environmental education and open design can make Porto a Circular city.

We sign it because we believe it will have a greater impact on local society by empowering the community to drive innovative solutions for circular economies, both locally and globally. We give access to a global network of skills and tools to create impactful solutions for the world.

João Leão
Co-founder and Chief of Innovation & Sustainability at VIVA Lab
DECO has implemented a set of measures to reduce energy and water consumption in its regional structures and headquarters. It has promoted the acquisition of certified sustainable materials and products and encouraged its employees to reduce waste. Concerning mobility, it provides employees with a free monthly public transport pass, also encouraging them to hold meetings at a distance.

Portugal is one of the European countries most vulnerable to the impacts of climate change. Local authorities, which are closest to consumers, are the ones who know their reality best and can implement measures to protect citizens and ecosystems more effectively. DECO, as the voice of consumers, subscribed to this Pact because it considered that this great plan of anticipating carbon neutrality should call for everyone.

Vasco Colaço
President
In the context of climate action, we have already adopted several measures such as the promotion of smooth mobility; installation of low consumption lighting; transition to a fleet with hybrid and electric vehicles; reuse of dissipated thermal energy; reinforcement of the use of passive air conditioning solutions; priority in operational control in the management of IE and use of solar panels for the production of SHW.

FC Porto's commitment to the protection of the planet is old and the City Council's challenge to sign the Porto Climate Pact was assumed with all the inherent responsibilities to contribute to our city being an example in this area.

Pinto da Costa
FC Porto President , 2022
The Universidade Lusófona do Porto works in the area of environment and climate action through the specialized training of Environmental Engineers and Civil Protection and R&D. Its Climate Education Centre – NEDUC brings together students and professors, with the mission of promoting education at the service of climate protection, disseminating knowledge, studying solutions and developing environmental protection projects.

Life is a system of relationships, says Grimaldi, and Coccia recalls that against science, we have dug a chasm between the different species. Because we are part of a world that we all belong to and depend on, the protection of biodiversity, ecosystems, human and non-human rights is essential. To sign the Porto Climate Pact is to participate in the protection of the city and in a vital cause.

Isabel Babo
Dean of Universidade Lusófona do Porto, 2022
The i3S strategy includes an Energy Reduction Plan with the conversion from lighting to LEDs and intelligent lighting management; a Water and Rainwater Use Plan for irrigation and flushing; the Promotion of Community Initiatives such as Greenlab aimed at reducing research waste and green mobility by raising awareness of good individual practices.

We want to be a more resilient, more conscious and more efficient institute. We are committed to actively contributing to Porto anticipating the European Commission's carbon neutrality goals and thus taking national leadership in this matter.

Cláudio Sunkel
Director of i3S
Lipor advocates a 4-axis framework for progress by 2030: • Less Waste, favouring a circular Business model; • Less Carbon, converging towards decarbonization and energy transition; • More Climate, enhancing the commitment to adaptation to climate change; • More Biodiversity, increasing the promotion of biodiversity. These are the foundations of the new LIPOR 4M Strategy - less Waste, less Carbon, more Climate, more Biodiversity to achieve a 30% reduction in GHG emissions by the year 2030.

LIPOR and its Municipalities believe that knowledge, mobilization and cooperation are essential to achieving carbon neutrality. In our area of activity, by giving new life to waste, we are also contributing to this new vision of the future, with a view to fulfilling a common cause.

José Manuel Ribeiro
Chairman of the Board of Directors of LIPOR
U.Porto wants to be a leading player in promoting the 17 SDGs of the 2030 Agenda and is a member of the Common House of Humanity, a network that advocates the global governance of Earth's natural resources. The University is also enhancing the sustainability of its campus (energy efficiency, waste recovery, sustainable mobility, eco-friendly practices, expansion of green areas, etc.) and has several scientific projects underway to combat climate change.

The Porto Climate Pact is an opportunity for the University to put its critical mass, scientific resources and technological innovations in the area of the environment at the service of the sustainable development of the city, in particular its goals of carbon neutrality.

António de Sousa Pereira
Rector of the University of Porto, 2022
Misericórdia do Porto promotes projects to improve energy efficiency and reduce the consumption of water and other natural resources. In parallel, it continues to invest in the use of renewable energy sources and in the routing of waste generated for recovery, in a circular economy logic and consequent reduction of the environmental impact of its processes in the community.

This Pact reinforces the organizational commitment of Misericórdia do Porto to promote the sustainability of its activity, with particular attention to climate action. Thus, it intends to contribute in an integrated way to the response to the impacts of climate change, by the city of Porto.

António Tavares
Ombudsman of the Santa Casa da Misericórdia do Porto, 2022
In the context of climate action, the Higher School of Education of Paula Frassinetti is committed to sensitising its academic community to learn about the Porto Climate Pact, listen to it and include it in decision-making to achieve the objectives of the Pact, as well as integrate this dynamic in the next institutional Strategic Plan, within the scope of the more general initiative dedicated to Global Education.

Caring for each other and the planet: challenges of global education.

José Luís Gonçalves
Director, 2022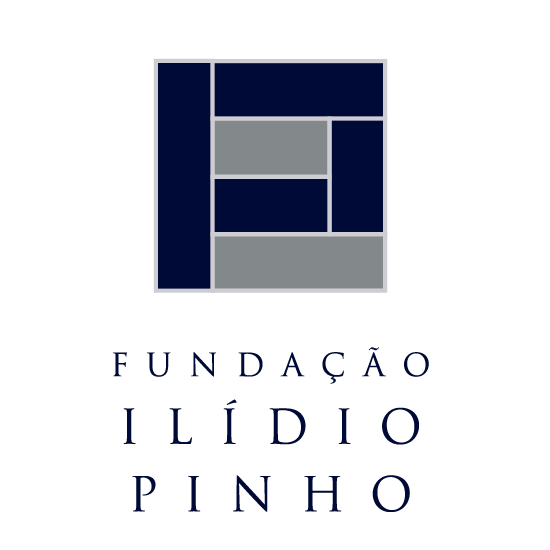 The engineer Ilídio Pinho has in his genesis the environmental protection. Currently, it develops the company AMENER, dedicated to the efficiency and intelligent management of cities' energy, reducing CO2 emissions by more than 70%, a pioneer in the promotion of smart cities in Portugal and EcoAmbiente, contributing to carbon neutrality while ensuring the cleanliness of cities and forests.

By signing the Porto Climate Pact, I assume the social commitment of the Ilídio Pinho Foundation and the companies in which I have responsibilities, IP Holding, Amener and EcoAmbiente, to contribute to environmental protection, in an effort that must be shared by all citizens.

Ilídio Pinho
President of the Ilídio Pinho Foundation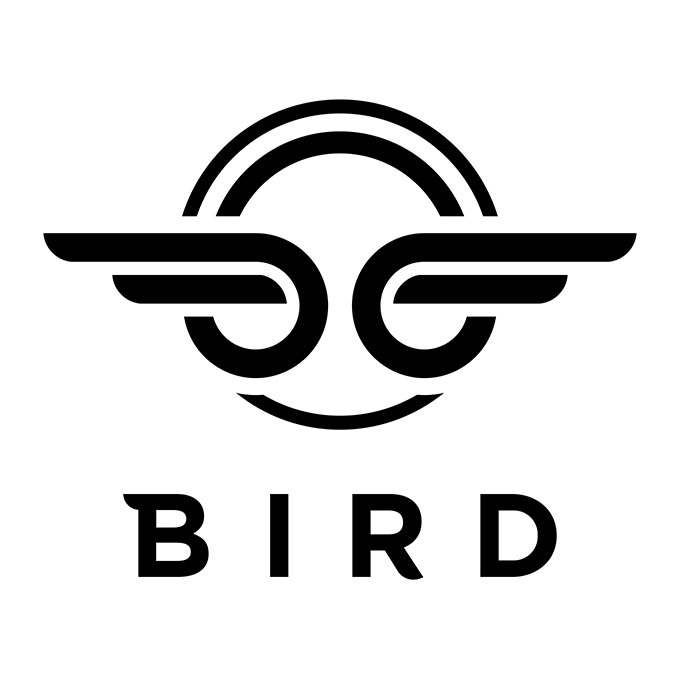 Bird has been operating in the Center of Porto since 2020, offering a solution to reduce car traffic. Rides on the 3250 electric scooters replaced 48% of car rides, saving 30 tons of CO2. Our teams use electric vehicles, charged with renewable energy, to collect, recharge and rebalance scooters, saving 12 tons of CO2 and reducing our carbon footprint to near zero.

It is with great pride that we reaffirm our commitment to reduce the number of car trips in Porto with our electric vehicles, decongesting car traffic and contributing to achieving the necessary carbon neutrality in the city.

Bernardo Janson
Country Manager Bird Portugal, 2022
Fighting climate change is a transversal priority to Domus Social's operations, translated into concrete measures ranging from action to awareness. Among the measures implemented, we highlight the implementation of sustainable constructive solutions through energy efficiency measures in buildings, the adoption of an electric vehicle fleet, the dematerialization of processes, and the realization of awareness actions for issues related to sustainable consumption and good environmental practices.

Domus Social is aligned with an integrated vision of sustainability that is now embodied in the "Porto Climate Pact". Our commitment is to the people of Porto today and tomorrow. We want to provide them with a quality of life, in an increasingly green city, in an increasingly sustainable Porto.

Pedro Baganha
President of the Board of Directors of DomusSocial, EM, 2022
The CHH acts in the recognition of the stable climate as a World Heritage Site, as the necessary legal support to be able to restore and maintain a stable climate. As the only Portuguese organization accredited by UNEP, it works on a global scale, and contributed to the Climate Law, which contains the objective of recognition by the UN of Stable Climate as a World Heritage Site.

The path of sustainability is only possible if it is done at all levels of action. The Porto Pact is a unique example of promoting a collective local coordinated action, with global impact and potential for replication.

Paulo Magalhães
President of the Board of the Common House of Humanity
For Metro do Porto, contributing to decarbonization is a big goal. The new lines under construction will, moreover, allow 17000 cars to be taken off the streets every day and, as a result, reduce CO2 (carbon dioxide) emissions by 4000 tons per year. Projects such as these were, moreover, subject to an Environmental Impact Study that attests well to the company's care with this matter.

Metro do Porto is proud to adhere to the Porto Climate Pact. Respect for the environment, through sustainable mobility, is one of our central concerns. Public Transportation is the backbone of a city's decarbonization. In addition to the environmental dimension, at the level of positive environmental externalities, by the net effect on the CO2 emission balance for the atmosphere, a rail operation in the urban context, scaling up collective mobility solutions.

Tiago Braga
Chairman of the Board of Directors
For more than 20 years, the architects, urban planners, landscape designers and designers of the CoBe Group have maintained a commitment to their know-how and ethics in a transparent way as a contribution to sustainable development, with a view to the well-being of society and its stakeholders.

As creators of the 'living environment' and leaders of a Europe-wide agency, we employ our creativity and expertise in a spirit of sharing in response to the challenges of sustainable development, inclusion and multiculturalism.

Thierry
Jean-Michel and Martin
The Portuguese National Association of Green Roofs aims to promote green infrastructure in cities, especially those that can be installed in buildings (new or pre-existing) such as green roofs, highlighting their enormous importance, and the numerous contributions they can make so that it is possible to create healthy, sustainable, biodiversity and resilient urban territories. After the Quinto Alço do Porto Project, ANCV joins the Porto City Council once again to create a leading city in carbon neutrality and climate action. Let's make nature a mandatory building material, and be promoted by buildings!

Paulo Palha
President ANCV Board, 2022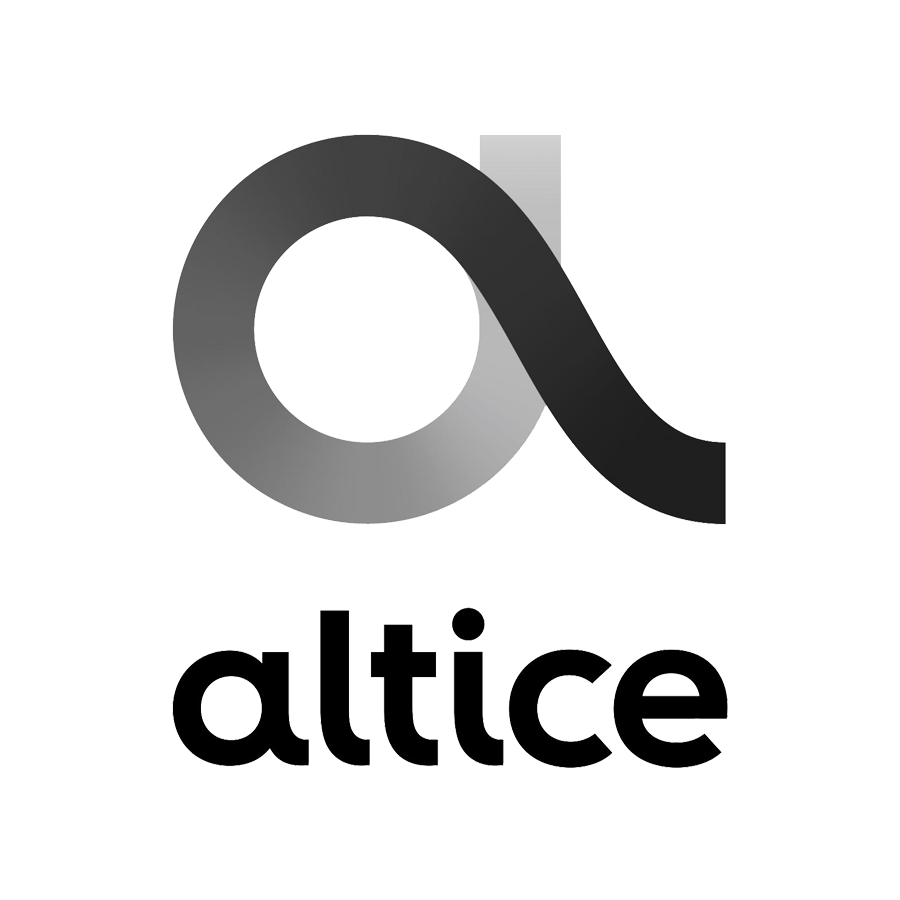 Altice Portugal incorporates environmental protection as one of the fundamental axes of its strategic performance. It has made a commitment to contribute to a carbon-neutral, science-based economy to achieve net GHG emissions by 2050. A highlight for investment in new generation networks, alignment with biodiversity conservation and adherence to the "Business Ambition for 1.5ºC" (COP26).

The path towards the carbon neutrality of Porto is demanding and calls for an attitude of union for a greater common good: the sustainability of the country. Altice Portugal fully identifies itself with this purpose believing in the importance of sharing knowledge and good practices.

Alexandre Fonseca
Executive President of Altice Portugal
The partnership with Lipor's Generation+ Project resulted in Certification with the "Galardão Coração Verde" Award. The Health Education Promotion Support Program distinguished us with the Advanced Healthy School seal. In the City Council's Porto de Futuro Program, with the SEI Project, we established a partnership with CIIMAR to develop environmental actions. The Serralves Foundation collaborated with the offer of trees.

"Sustainable Development" commits us seriously and rigorously to improving the quality of life. We assume as pillars of action the circular economy and the reforestation of green space, training children and young people with skills to walk towards carbon neutrality.

Lisete Almeida
Director, 2022
The School carries out several awareness-raising actions, within the scope of environmental education. A set of activities is underway in national and international projects of recognized importance. The school actively participates in some of these projects of which we highlight: Eco Escolas, Jovens Repórteres para o Ambiente, Escola Azul, Academia Ponto Verde, Geração+, Erasmus e eTwinning.

Earth is our home and nature is all of us. Our actions today will decide the future and survival of mankind. The School adhered to the initiative of the Porto City Council and signed the Climate Pact, in the exercise of its duty/right of citizenship, as a socially responsible organization.

Fausto Ferreira
Managing Director, 2022
The Smart Waste Portugal Association assumes the circular economy as a priority theme of its activity, being aware that it may constitute a strategy leading to decarbonization. Working in cooperation, by reducing the extraction of virgin raw materials and the production of waste and their landfill, opens doors to minimizing the impacts of climate change.

The Smart Waste Portugal Association signs the Porto Climate Pact, as it believes that it is together, working on the themes of the circular economy in the most varied sectors (waste, construction, plastics, food, among others), that we will achieve carbon neutrality in this region.

Aires Pereira
Chairman of the Board, March 2022
Conquering challenges Inspires us! Colégio Júlio Dinis subscribes to the Pact since it believes that it is in the sum of small actions that global problems begin to be addressed. Our commitment is to work to build a reflective and critical spirit in addressing environmental sustainability issues, to encourage partnerships with institutions to improve the use of resources and to encourage the practical development of the knowledge built.

Marco Carvalho
Director
We don't know what the Future is, but let's fight for it! We're the School! The best resource for a change! Everyone will contribute to the city being a national leader. This design enhances health and challenges us. We want innovative solutions for a Green Reality.

Isabel Sá Costa
CAP President, 2022
The eco-delegates are elected to represent their comrades and meet regularly to propose actions related to the protection of the environment. Since 2020, we have installed a photovoltaic plant consisting of 258 solar panels, in partnership with the company VOLTALIA, which allows considerable savings in electricity bills and reduces our carbon footprint.

Sustainable development is one of the priorities of the French National Education and the Lycée Français International de Porto. From kindergarten to Senior year, we work daily to inform our students about the challenges of climate change.

Patrick Lemière
School Principal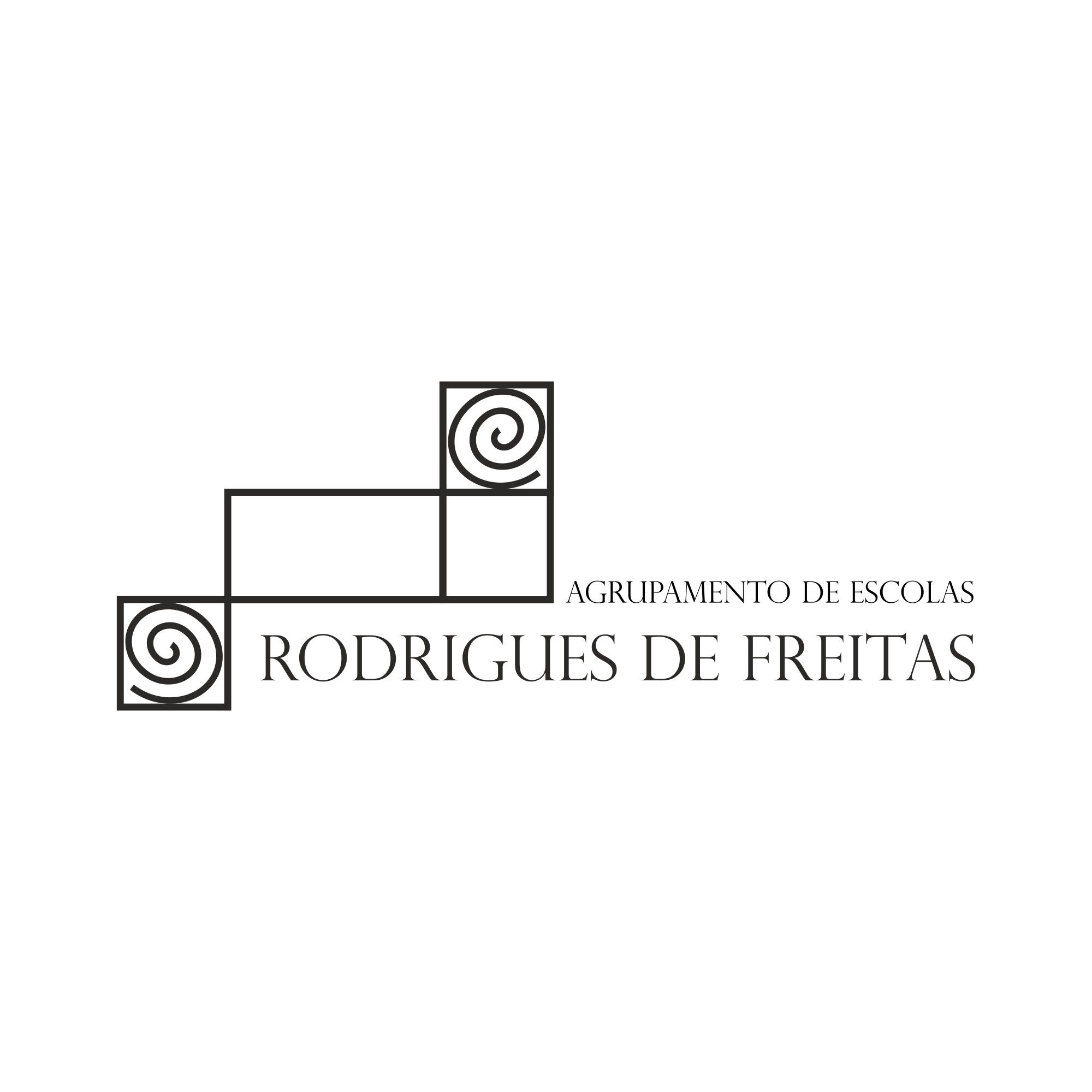 The Agrupamento de Escolas Rodrigues de Freitas, integrated into the heart of the city of Porto, is a cluster within the TEIP program, Priority Intervention Educational Areas, attended by students from preschool to 12th grade. It is a goal to train conscious and responsible citizens. In order to increase environmental literacy and train conscious and active young people with regard to the environment, the school participates in the Eco-Escolas project, and particularly in the "O Ar que eu respiro" project. With this project, young people got to know the main air pollutants, which affect air quality and their health. The measures to be taken to minimise exposure to polluted air and promote good habits to reduce emissions of these pollutants and achieve good air.
What actions are being held by the Pact's subscribers.
When discussing carbon neutrality, it is irrelevant to make commitments if there is not an intention of fulfilling the goal. Therefore, in this space we will soon offer some recommendations and information to systematize your plans and results and measure your degree of compliance with your goals and actions.
This way, you will be able to perform your self-assessment and communicate your results and learning.
News, events, opportunities and resources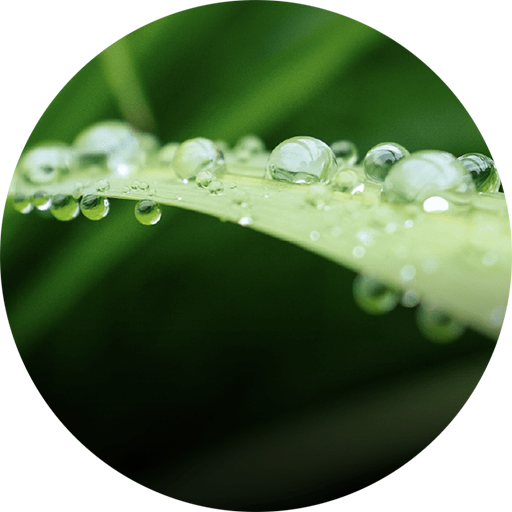 The Recovery and Resilience Plan (PRR) is a national implementation programme with an implementation period until 2026, which will implement a set of reforms and
Read more »